Individuals with overflowing clothing wardrobes are always looking for clothes storage ideas. From shelf dividers to sock drawers, there are innumerable items for arranging a closet. However, if you lack the necessary closet space, you need to add extra storage through tools and tricks. For making more room to hang your shirts, jackets and coats, a garment rack is a brilliant idea. Garment racks, when organized mindfully, can also serve a decorative purpose in your walk-in closet or bedroom. The racks can be used to display a curated collection of your clothing that you are rotating in your daily ensemble. As there are multiple designs of garment racks available in the market, it can feel difficult to choose the perfect one for your home. To make a sound choice, go for material and colour that matches the present design details of your room. If you own dark furniture, a black coloured, metal garment rack would be perfect for you. For a room with a white colour theme, a white garment rack would be more suitable. To help you choose the best option of garment rack, here's what we recommend:
Clothing racks with prices: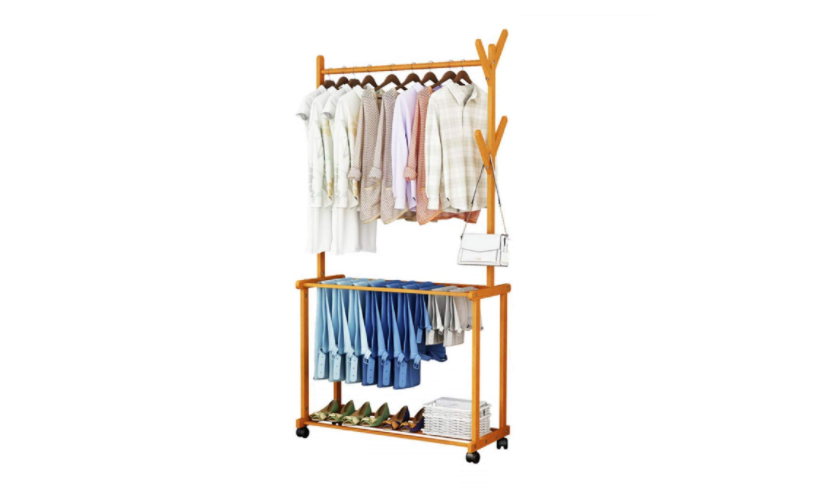 This clothing rack is crafted from natural bamboo and has a warm finish that looks chic and stylish. The rack has a single polished column clothes rail, 4 strip hooks and four easy-to-move detachable casters. The rack's single rail design and side-rack tree stand coat hanger will provide plenty of space to keep your shirts, jackets, hats, dresses, and more. Each hook comes with rounded edges to provide safe usage.
The rack measures 80 by 37 by 175 cm.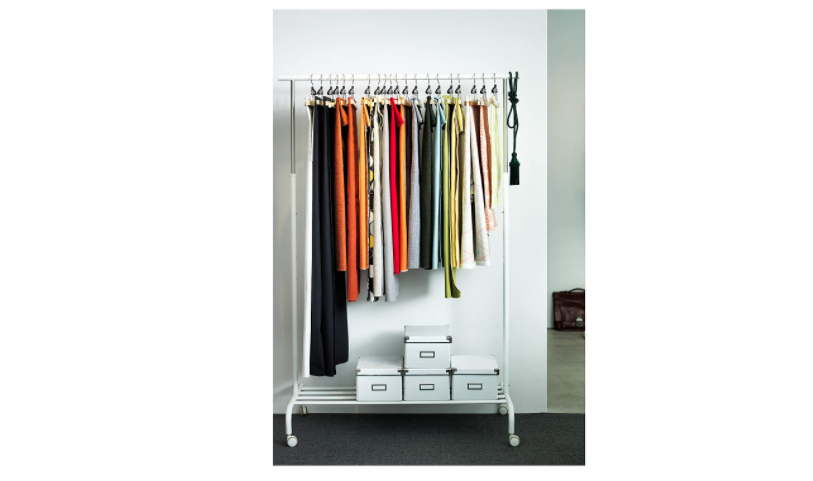 A white clothes rack is an excellent option for storing clothing and displaying them as a decorative accessory. This white coloured rack will act as a blank canvas for all kinds of apparel and accessories.
The clothes rack measures 111 by 51 by 175 centimetres.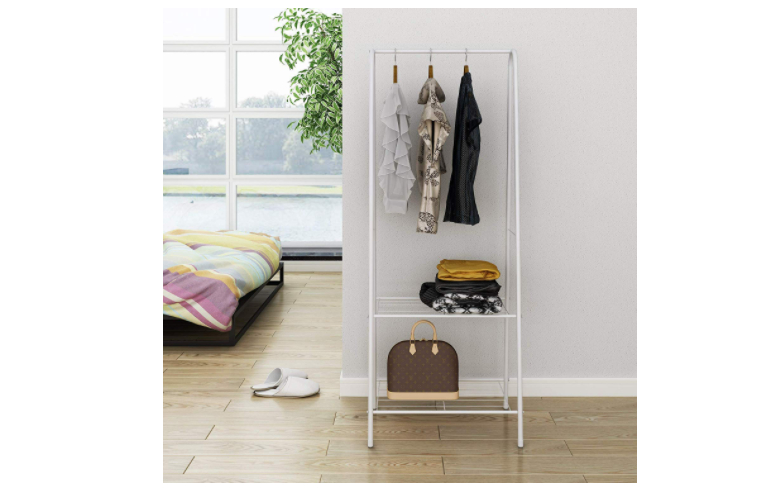 If you are looking for a compact rack that can work as a coat hanger at the entryway, this white clothes rack is the perfect choice for it. The clothes rack is made of high quality, powder-coated metal tubes that are sturdy and corrosion-resistant. The two-tier rack can easily fit all kinds of bags, shoes and extra storage boxes.
The rack measures 60.2 by 33.5 by 160 centimetres.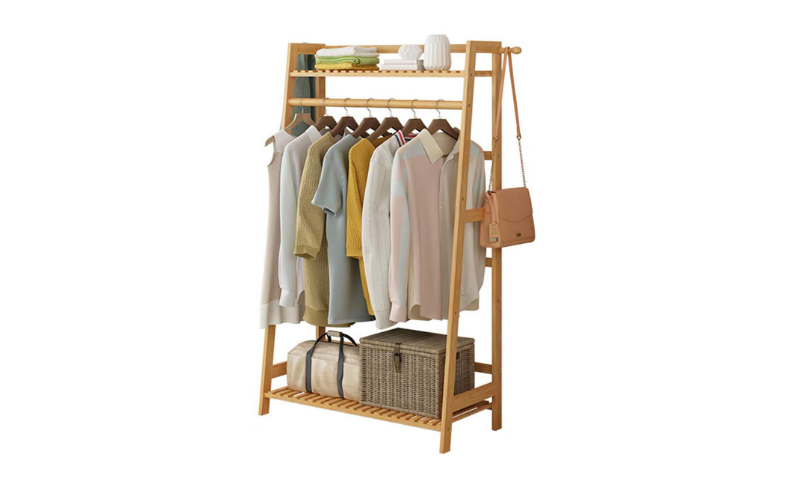 This bamboo cloth rack would be a trendy and space-saving addition to your walk-in closet or bedroom. The cloth rack features a single rod rail, a top shelf and a bottom shelf to help you organize and sort your clothing items. The rack is made of high-quality bamboo, which is healthy, environmentally friendly and durable.
The rack measures 80 by 40 by 140 centimetres.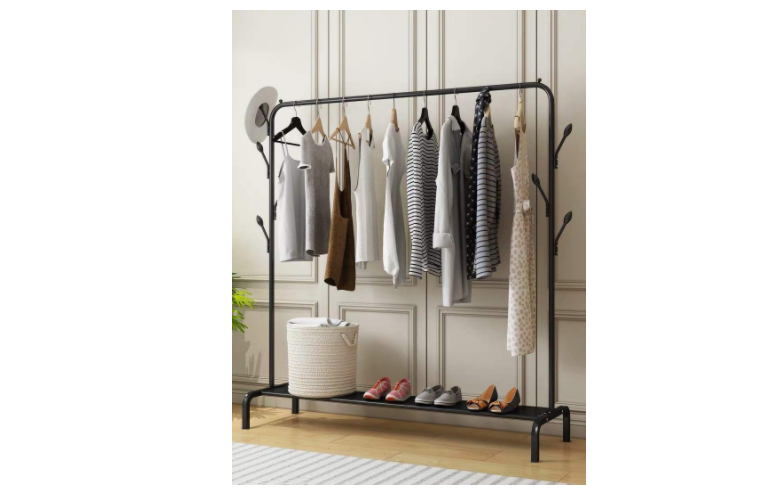 This clothes rack has a trendy industrial design that is super functional and will store all of your extra clothing and bags. The rack can also be used in a commercial-grade setting like a boutique, showroom, bedroom, laundry or for a photo shoot. This freestanding rack is made of sturdy metal construction with classic bronze coating and will easily hold heavy winter jackets, work clothes and coats.
The rack measures 150 by 110 by 40 cm.
DISCLAIMER: The Times of India's journalists were not involved in the production of this article.