One of the most important electronic appliances that have to be there in every household is an electric iron. From the kids' school uniforms to your office wear, you'd want to have all of these smooth and perfectly crease-free to make the right kinda impression. All of this makes ironing an unending task, but in order to make it less tiring, you can go for an appliance that does not weigh too much. There are several options to choose from while buying an iron. To help you decide which lightweight iron to buy, we have compiled a list of the best irons.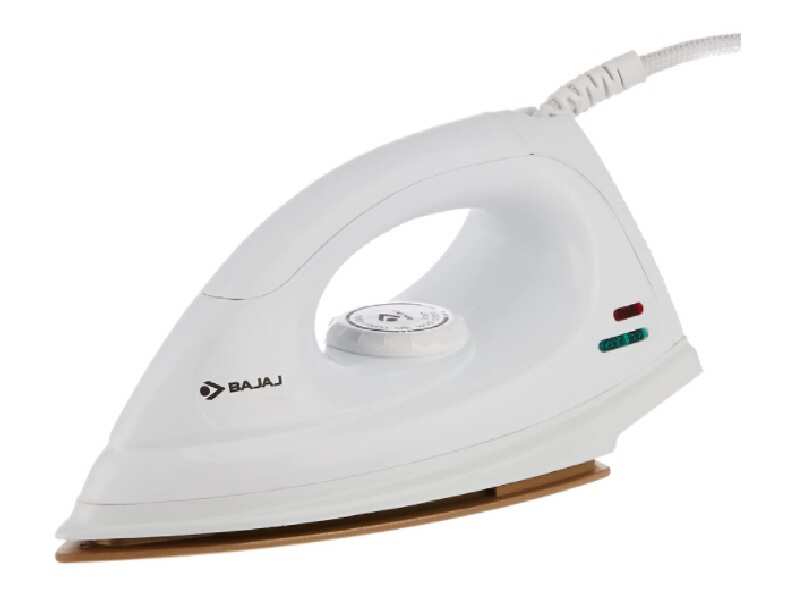 Economical, lightweight and stylish, the Bajaj DX 7 1000-Watt Dry Iron is an ideal pick for Indian households. Weighing merely 790 grams, this iron comes with a non-stick soleplate that ensures clothes do not stick to the iron even at high temperatures. It heats up quickly to ensure fast ironing of clothes and comes with a cool touch body that ensures you do not burn yourself.
This iron comes equipped with a 360 degrees swivel cord for effortless movement and flexibility. It boasts of high power that provides quick heating of the iron and allows you to iron quickly and fast.
The Usha EI 1602 dry iron features a plastic body that helps it to remain shockproof all the time. This feature also makes it resistant to heat build-up. Features like these prioritise your safety when you're ironing. To ensure that the iron moves smoothly over your garments, the soleplate comes with a Teflon coating that helps prevent the cloth from sticking to the iron.
The 1.90-metre long power cord comes with a swivel design so that your convenience is taken care of when you're ironing. While it does consume a thousand watts of power for operation, it also has a thermal fuse to protect from overheating.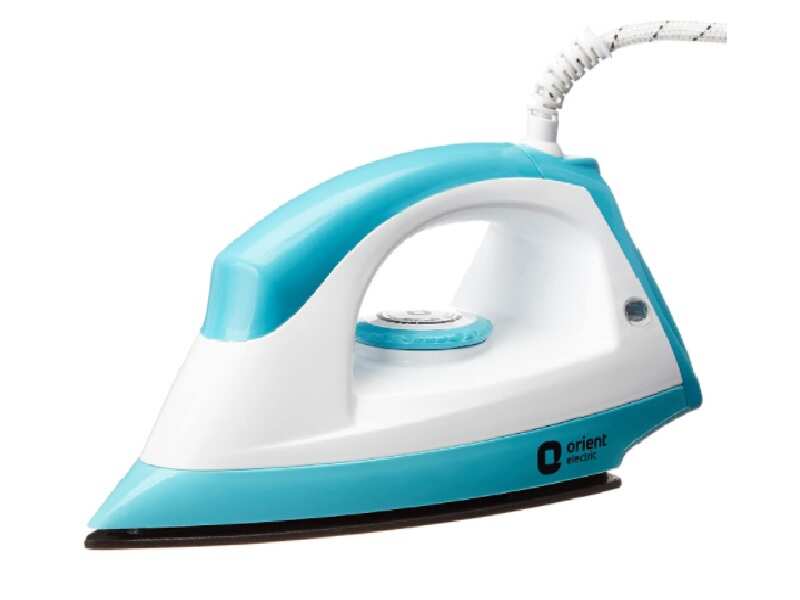 The Orient Electric Fabrijoy 1000-Watt Dry Iron comes with a lot of modern features that are sure to give you the best ironing experience. Light in weight, easy to use and highly effective on creases, the dry iron guarantees smooth performance every time. If you are looking for lightweight, quality dry iron for your daily ironing needs, look no further than the Orient electric fabric joy dry iron.
The high-quality non-stick American heritage soleplate makes sure that this iron glides easily and effortlessly on all types of fabrics. The unique streamlined design of this dry iron ensures that the clothing being ironed gets rid of each and every crease, irrespective of the fabric which is being ironed.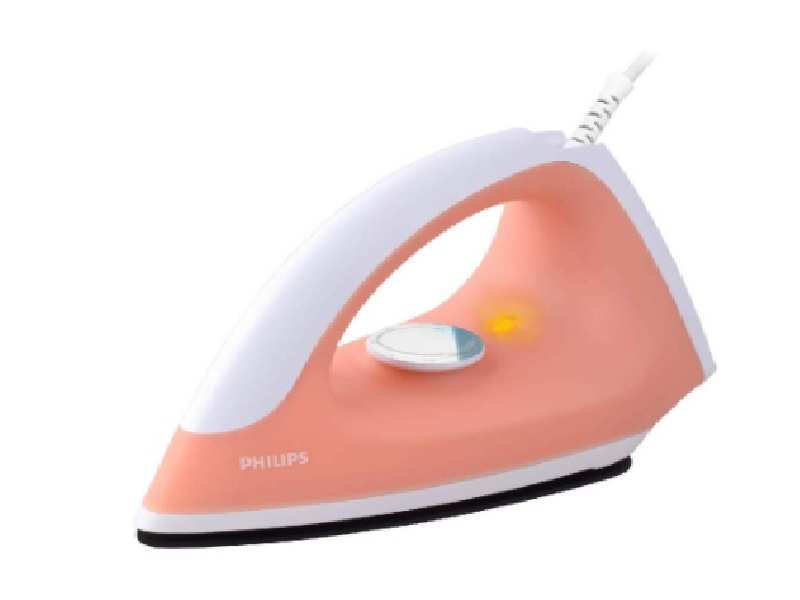 The Philips Classic GC097/50 750-Watt Dry Iron features a non-stick soleplate that glides easily on any ironable garment. Talking about its design, the iron has a pointed tip, button groove and sleek nose design. Its triple precision tip helps you handle even the hardest-to-iron spots, like buttons and pleats. This iron features a high-quality soleplate that assures long-lasting performance and it ensures a comfortable and ergonomic grip.
There is ample space between the handle and the body of the iron so that your hand fits well during ironing. The iron has an optimal weight, making it easy to constantly place the iron on the ironing table and back to its heel rest.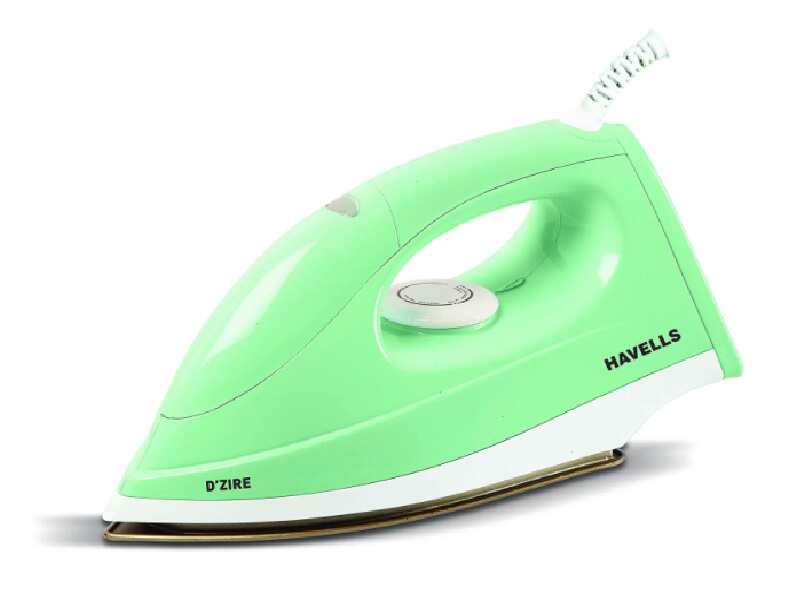 Iron your clothes with the finesse of a professional with this innovative Havells D'zire 1000-Watt Dry Iron. On using this iron, you will not only enjoy ironing but also get the work done in no time. Aside from the selector knob that regulates temperature, the iron features a golden non-stick coating on the soleplate installed in this iron is fabric-friendly. It also has a thermal fuse that helps you prevent overheating. It features a pilot light indicator on the handle that helps you comprehend whether the iron has heated up or not.
Once it switches off, it is an indication that the iron has reached its highest point of heating. Thereafter, it begins to cool down. The aerodynamic design of this dry iron by Havells helps the user to glide along the fabric with ease.
DISCLAIMER: The Times of India's journalists were not involved in the production of this article.