Whether you're a soon-to-be mama who isn't finding out your baby's sex, or simply not interested in the pink and blue palates that retailers can't help but serve up, shopping for baby clothes can be frustrating, to say the least.
But it's 2021. Many brands have woken up to the tired construct of "boys' clothes" and "girls' clothes" and expanded lines beyond making a yellow onesie and calling it a day.
We've rounded up some of the most stylish, durable and downright adorable gender-neutral baby brands out there along with some of our top picks to make life just a little bit easier. Check them out below!
---
Hanna Andersson
A brand that's been knocking it out of the park for decades, the Scandinavian-inspired Hanna Andersson offers a fabulous selection of baby basics. Their tried-and-trues are available season after season in delightfully gender-neutral colors and patterns and crafted from oeko-tex® certified fabrics you can feel good about. We haven't tested this claim but given their ability to stand up to hundreds of washings (and subsequent blowouts), we'd like to declare them the "most handed down baby clothes of all time."
Hanna Andersson baby zip sleeper in organic cotton
Hanna Andersson's classic organic cotton sleepers have a magical ability to last longer than any other baby jammies. And when your little one finally grows out of them, we swear they'll last through four more kids (at least.)
Hanna Andersson French Terry pocket overalls
Soft and sturdy, the iconic pocket overalls are a three season go-to. Layer them with a long sleeve bodysuit, lap tee or even nothing at all. Luckily them come in a selection of easy-to-match colors so you can pick up more than one!
OshKosh
Owning a pair of OshKosh overalls is practically a baby mandate. Whether you opt to play on the classic or embrace the original, they're the OG gender-neutral tiny uniform that never goes out of style.
OshKosh Bgosh stretch denim overalls
Not only do they go with everything, they're also the perfect clothing for testing those mom-reflexes. Baby crawling toward danger? No problem. Grab those straps and consider the crisis averted.
Winter Water Factory
We've been obsessed with the bold and whimsical screen-printed styles from Brooklyn-based Winter Water Factory for well over a decade. Not only is every item crafted from 100% organic cotton and made in the USA, they also offer matching adult styles for the most 'grammable mama + mini styling. The only challenge is deciding on a print!
Winter Water Factory baby sweatshirts
Winter Water Factory has perfected the baby sweatshirt. Their iconic ribbed cuffs and waistband accent a collection of crushingly adorable patterns which makes it nearly impossible to pick a favorite.
Winter Water Factory baby harem pants
The drop-crotch style of Winter Water Factory's harem pants is ideal for sleep and play. It also makes for the most fetching diaper butt we can imagine. Pair them with a matching sweatshirt or throw caution to the wind and go pattern-crazy. Babies don't care.
Winter Water Factory long sleeve romper
Diaper changes are a snap (see what we did there?) with Winter Water Factory's long sleeve rompers. Available in dozens of gorgeous prints, it features a lap neck opening for easy ons and offs along with seven snaps on the inside of the legs.
Primary
The beauty of Primary is in the simplicity. Known for their bright, bold colors and reasonable price point, their logo-free basics are a baby capsule wardrobe at its finest. Each and every piece plays perfectly with others in the line to make dressing your budding fashionista easy-peasy.
Primary organic zip footie
The organic zip-up footies from Primary are a sleepwear essential. They come in tons of colors and patterns that easily hold up to all the required washing.
Primary baby rainbow cuff zip hoodie
Who doesn't need a little dash of rainbow in their life? The rainbow cuff zip hoodie from Primary is perfectly cozy, made from French cotton terry and spandex blend which offers just the right amount of stretch. After all, wrangling a wiggly baby into their fourth outfit of the day isn't easy.
Primary mini stripe hooded romper 
It's hard to say which detail of this romper is more adorable—the hood or the stripes. While we're partial to the sunshiney yellow, it comes in equally gender-neutral mint, cobalt and gray.
Lucy Lue Organics
Thoughtfully designed to mix-and-match, Lucy Lue Organics' sustainably and ethically produced collection of modern organic baby clothes only uses fabrics that are "environmentally friendly from seed to seam." Their gorgeous, earthy tones and comfy, minimalist styles make the perfect addition to first wardrobes from birth through the first years.
Lucy Lue Organics organic cotton coverall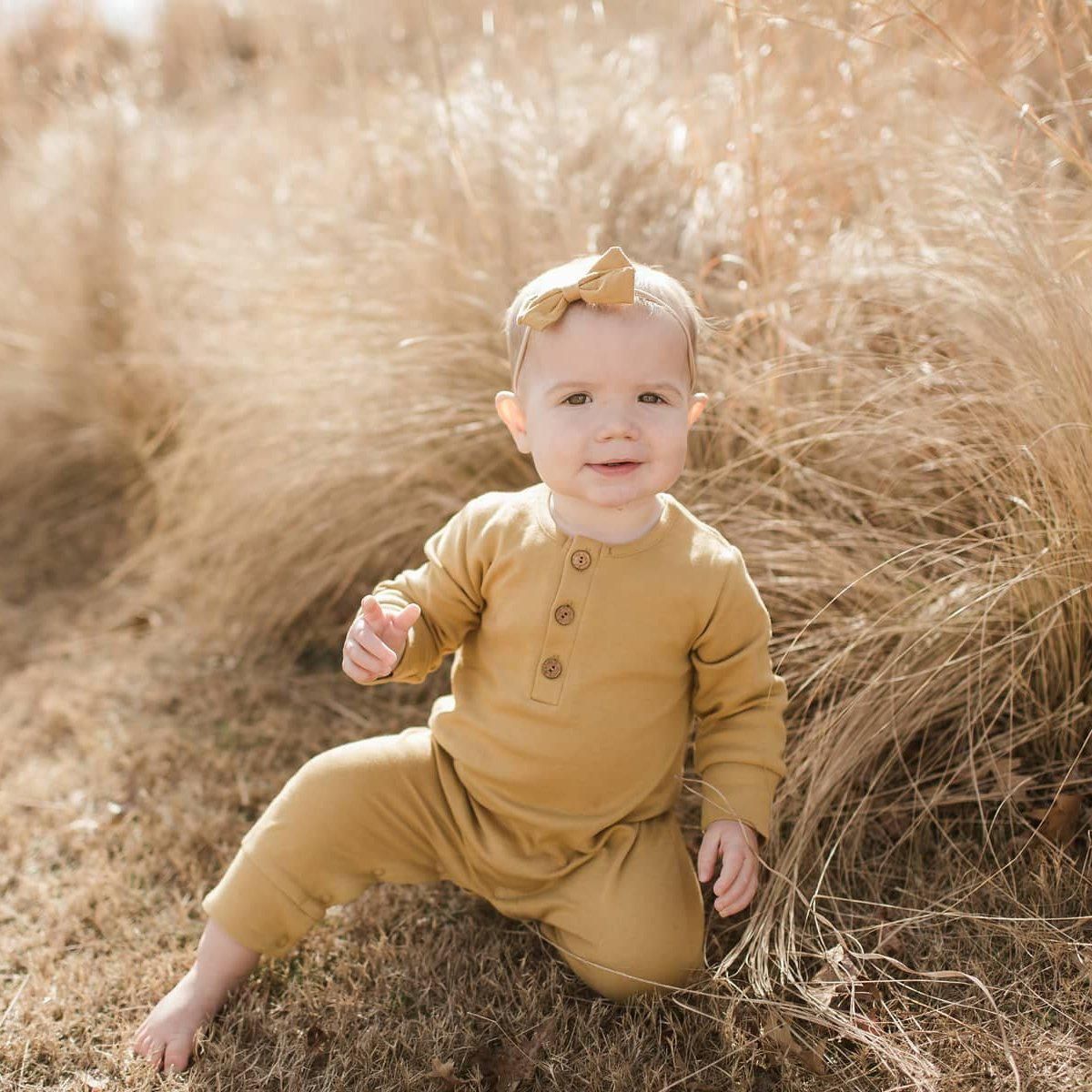 From playtime to nap time, the three-button coverall from Lucy Lue delivers all the right cozy vibes. It's made from GOTS certified organic cotton and water-based AZO-free dyes, so you can feel confident it's as soft and natural as the baby skin it's covering.
Lucy Lue Organics 2-way zipper footie sleeper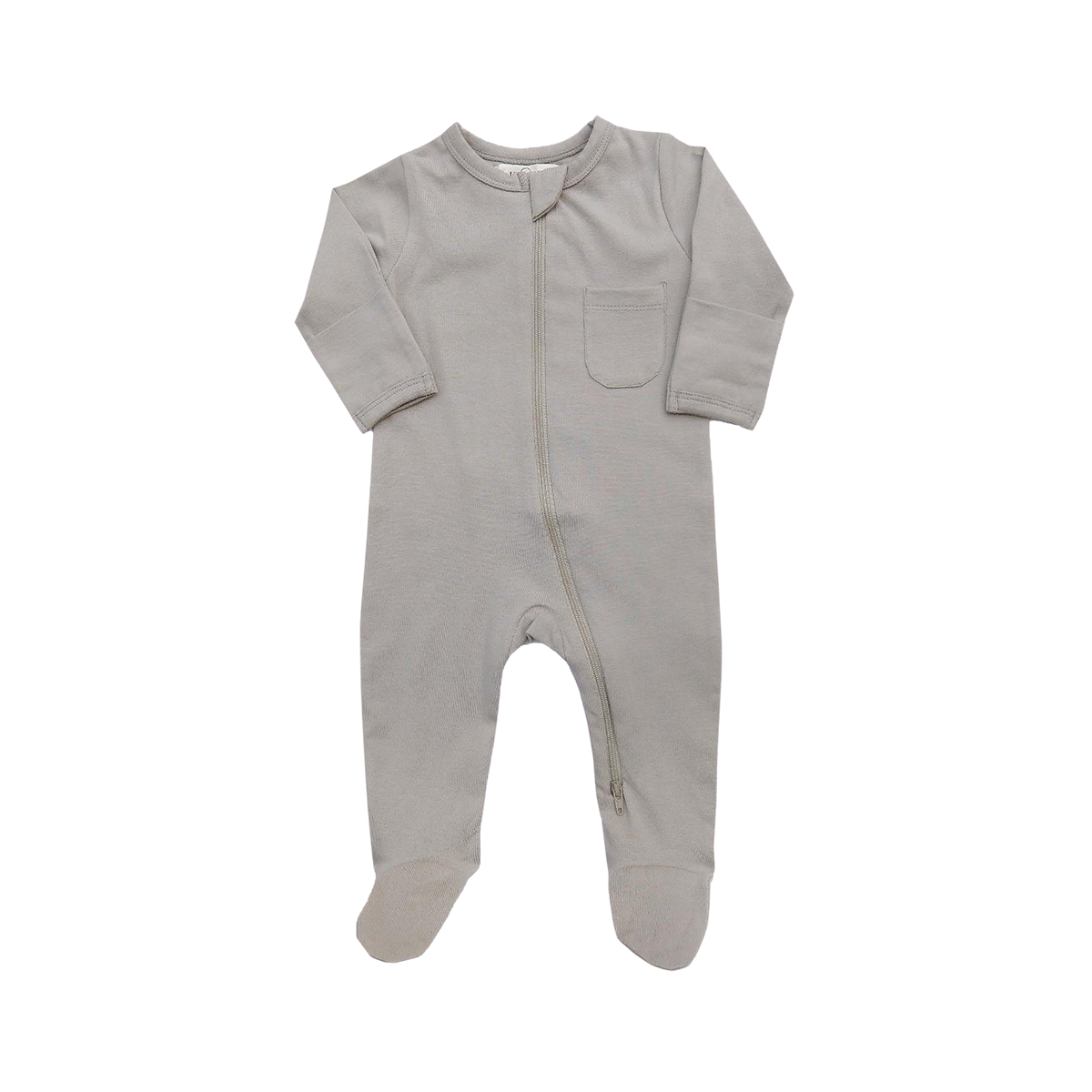 The basic sleeper gets a major upgrade. With a game-changing 2-way zipper, it makes changing squirmy babies a breeze. Closed toes keep them nice and warm while the dreamy soft GOTS certified organic fabric is perfect for both playtime and snoozing.
Tenth & Pine
Founded by a SAHM with a Masters in Business, Tenth & Pine focuses on premium quality, function, comfort and simplicity. Thoughtfully crafted from premium, all-natural fabrics in sustainable factories with fair and safe working conditions for employees, made in the USA, gender-neutral designs check all the boxes.
Tenth & Pine bamboo pixie bonnet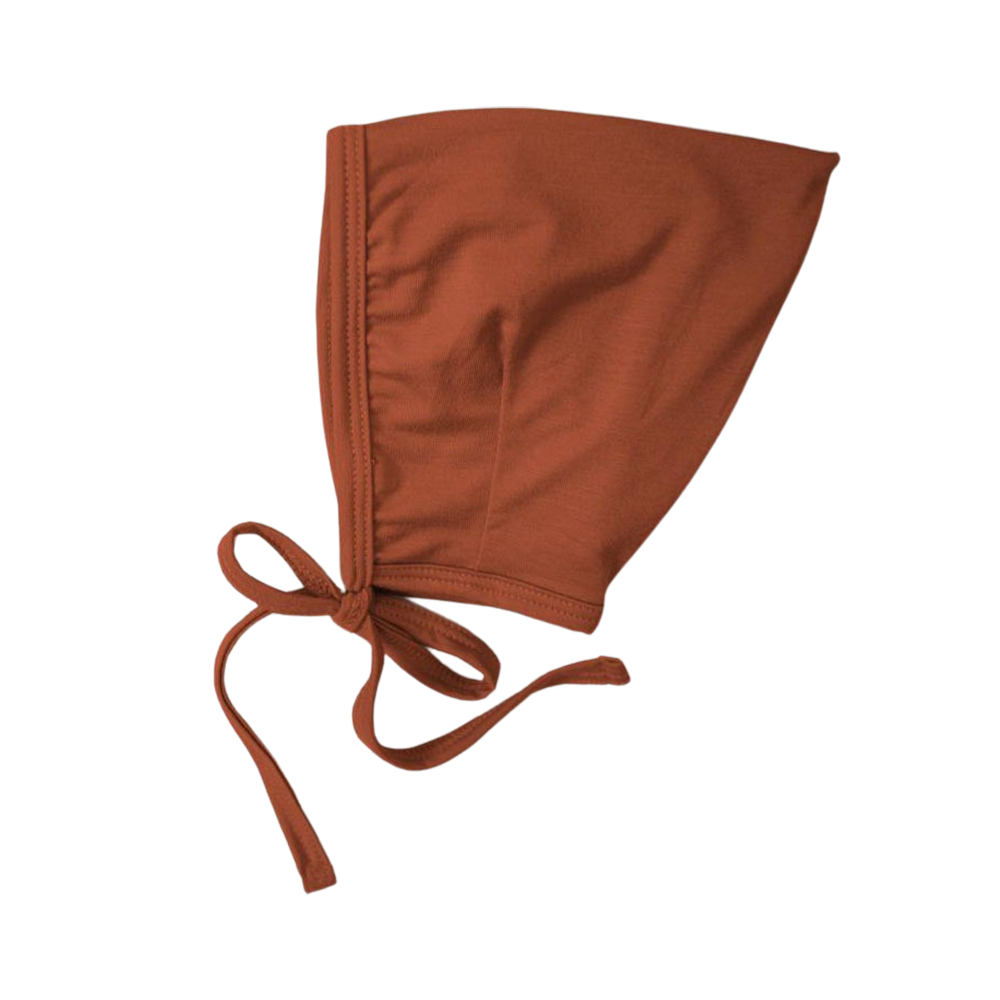 Quick! What's cuter than a baby in a bonnet? I'll wait.
Oh, turns out, NOTHING. Featuring buttery soft and breathable premium organic bamboo fabrics, this pixie bonnet is incredibly soft with the perfect amount of stretch. Not to mention the material is thermo-regulating, meaning it will keep your baby's head warm in cool weather and shaded from the hot sun in the summer.
Tenth & Pine bamboo jogger pants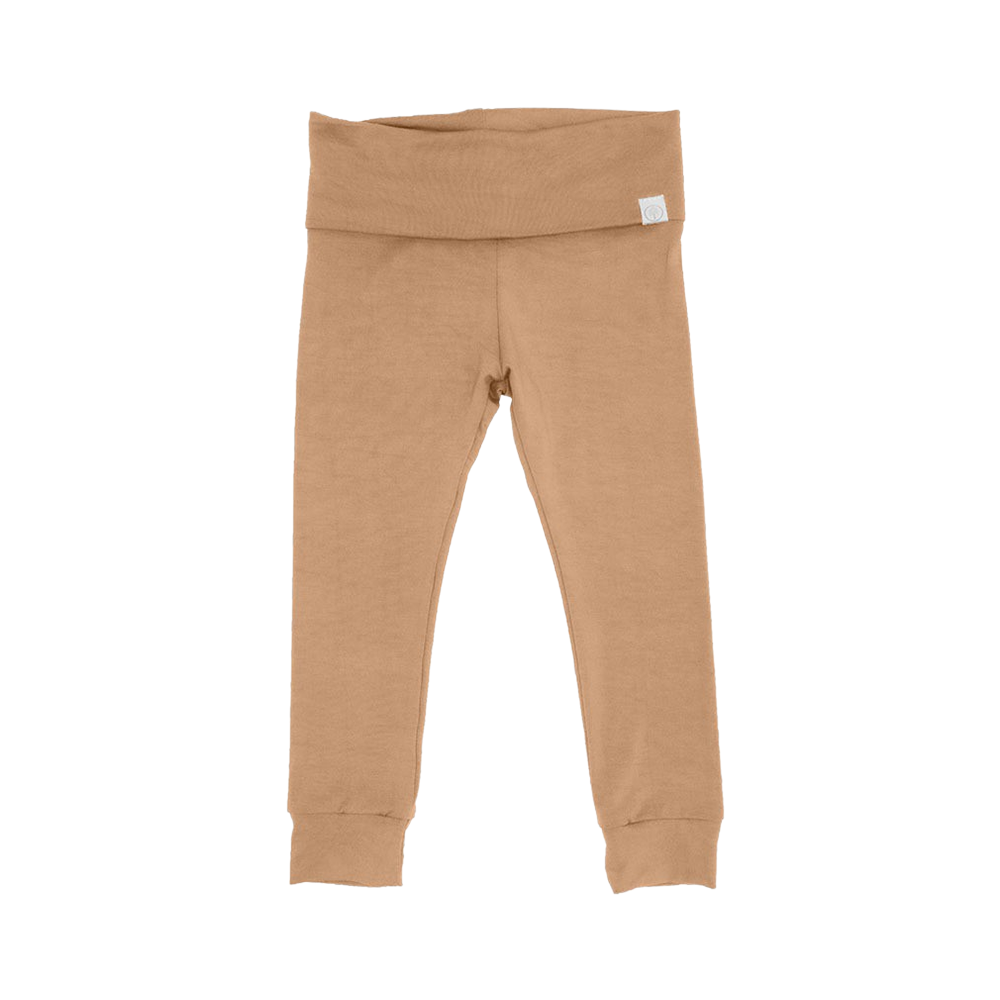 As we've all realized this past year, elastic-free pants are where it's at. The foldable waistband of these organic bamboo joggers offers maximum comfort and top-notch breathability.
Tenth & Pine organic long sleeve bodysuit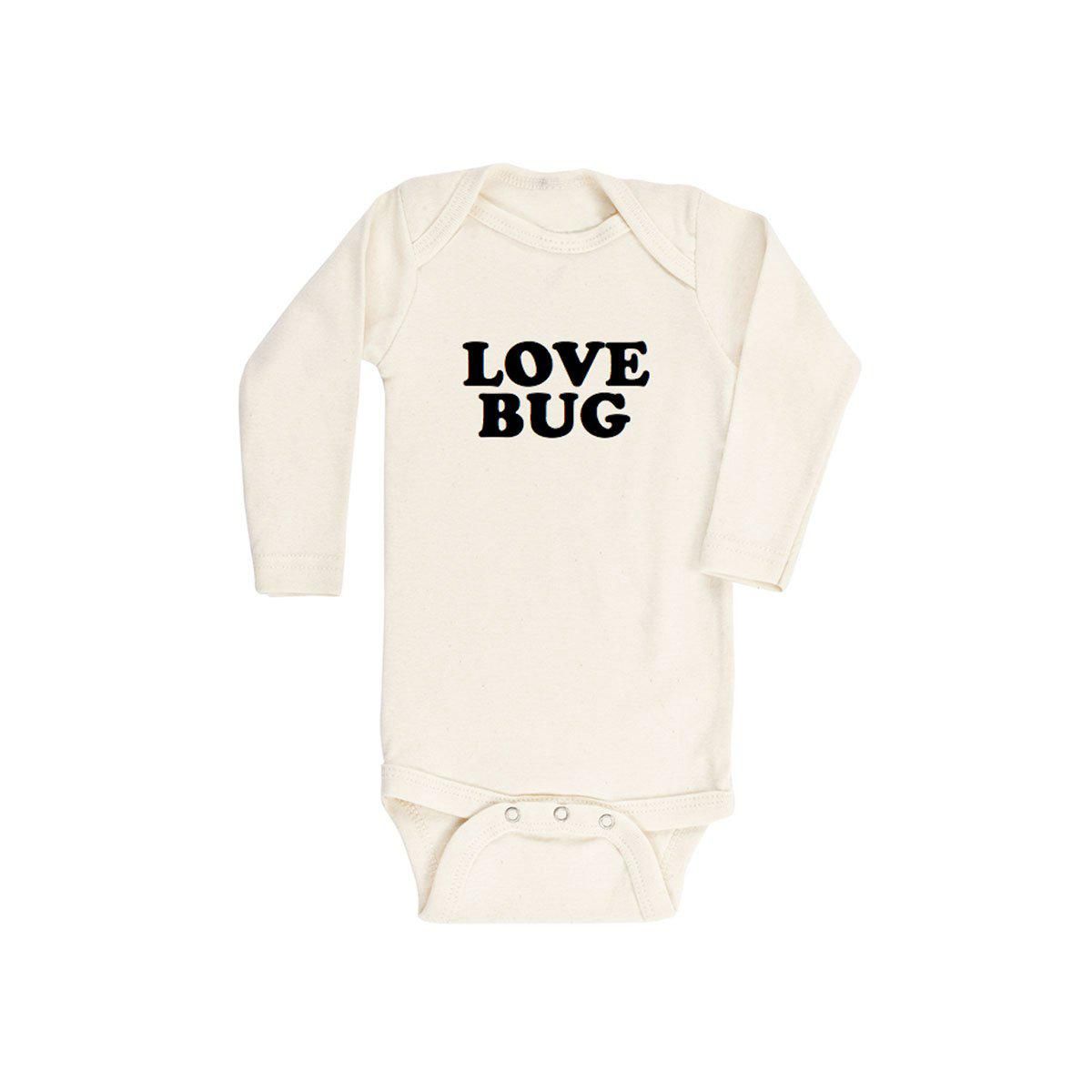 Like the rest of the collection, this number is professionally printed in LA on super-soft, 100% GOTS certified organic cotton. It's free of all the yucky stuff like pesticides and insecticides and uses non-toxic, water-based inks.
Carter's
Perhaps the most-shopped baby brand ever, Carter's corners the market on affordable basics. Most recently, they've launched a new line called Little Planet that we're seriously crushing on. Each of the timeless and earthy styles is sustainably made from GOTS certified cotton and perfectly suited for boys and girls alike.
Carter' 4-piece organic cotton set
The GOTs certified organic cotton sets from Carter's new Little Planet line work together to create the sweetest little outfit, but can easily pair with other basics.
Carter's 3-pack side snap bodysuits
You really can't beat Carter's for affordable basics. (Confession: I definitely threw at least one epically soiled onesie directly in the trash because it was not worth the disgusting challenge of preserving $5.00.) This 3-pack of silky soft bodysuits is a no-brainer and comes in preemie size all the way through 24 months.
Carter's organic cotton gauze overall jumpsuit
What do babies store in pockets? Extra cuteness, that's what. We're totally in love with the earthy, organic feel of this darling overall jumpsuit. Sustainably made from super soft GOTS certified organic cotton, it's as good for the planet as it is for their closet.
Carter's organic cotton gauze jumpsuit
The only thing that would make this style better would be if it came in mama sizes for twinning. Springy and fresh, it also comes in a pale red that we love just as much.
TØY
Inspired by California's commitment to organic products, TØY's Norwiegen founders hatched an idea was merge the best of minimalistic Scandinavian design with high-quality organic fabrics. The result? Timeless, gender-neutral, functional and safe baby clothes that are as safe for babies as they are for the planet.
TØY organic essentials 6-piece box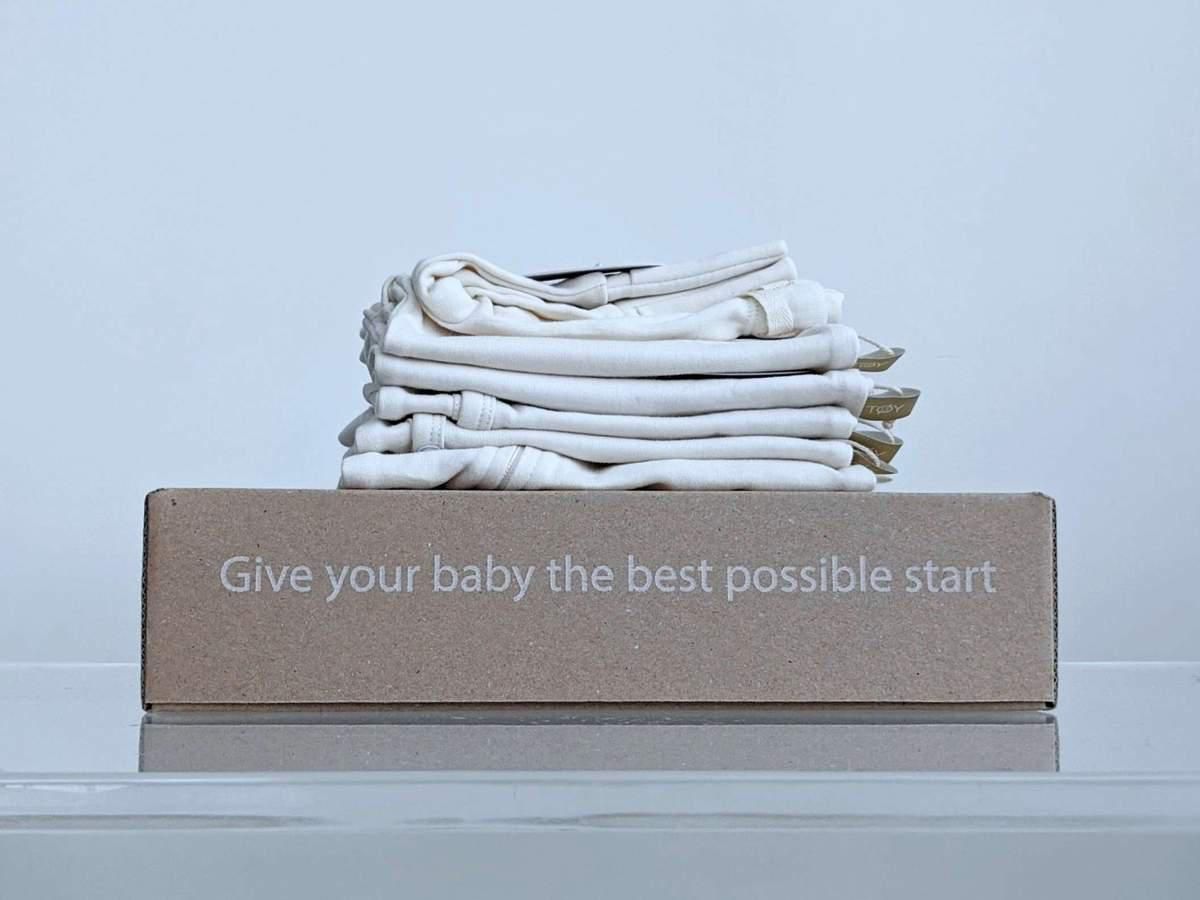 Based on feedback from hundreds of parents, TØY put together the ultimate layette set to get your baby's wardrobe foundation perfectly stocked. The 6-piece set includes a jumpsuit, pants, short sleeve bodysuit, short sleeve kimono bodysuit, long sleeve bodysuit and long sleeve kimono body suit all made from their durable and pure organic cotton.
TØY newborn jumpsuit: TO
This brilliant basic has thought of everything: fold-over cuffs, which can turn into mittens and footies, 2-way zipper for easy diaper changes, and extra belly space so your little one is as cozy as they should be.
Boden
Like the rest of British-born Boden's high-quality line, their organic baby basics are well worth the investment. With thoughtful details like embroidery and appliques, they feel special without being overly pretentious.
Boden stars organic four piece gift set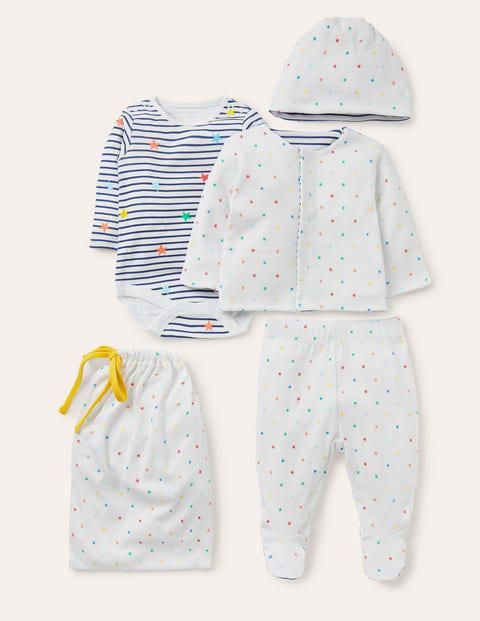 This starry 4-piece set offers even more than meets the eye. The deliciously thick organic cotton jacket and hat are not only warm enough for chilly days—they're also reversible to double your style options.
Boden organic pets dungaree set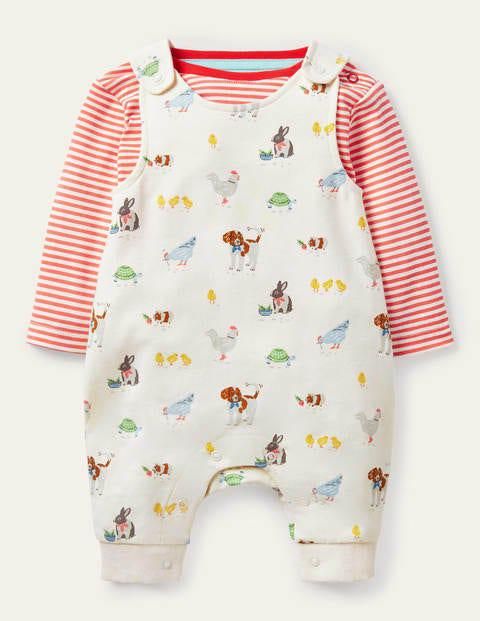 We can't get enough of this vintage-feeling animal print which pairs so sweetly with the contrasting stripes. Be warned though. You're just going to want to coo and babble in their face for the entire time they're wearing it. Sorry, the cute factor is just through the roof. It's irresistible.
We independently select and share the products we love—and may receive a commission if you choose to buy. You've got this.
window.REBELMOUSE_LOWEST_TASKS_QUEUE.push(function(){
var fonts=`
@font-face{ font-family:"Freight"; font-style: normal; src:url("/static/fonts/motherly/6608d125-6c27-4495-aaa6-ee1665d2b251.woff2") format("woff2"),url("/static/fonts/motherly/8bd246ef-a842-4f8f-b5e8-6e166196dfc1.woff") format("woff"); font-display: swap; font-weight: 300; } @font-face{ font-family:"Proxima Nova"; src:url("/static/fonts/motherly/e6045512-9eaa-432c-9041-d40c5e9fa285.woff2") format("woff2"),url("/static/fonts/motherly/d6e61fb0-be4b-4b61-8cd7-67b718ab6b9c.woff") format("woff"); font-display: swap; font-weight: 300; font-style: italic; } @font-face{ font-family:"Freight"; font-style: italic; src:url("/static/fonts/motherly/b755f574-0c95-4ff0-9e3e-cb9bd24da619.woff2") format("woff2"),url("/static/fonts/motherly/2dabe29d-8236-4600-9964-5fd6d4eb9d78.woff") format("woff"); font-display: swap; font-weight: 900; } @font-face{ font-family:"Freight Text"; src:url("/static/fonts/motherly/214068a0-495f-4237-96b8-7f71abe3d44c.woff2") format("woff2"),url("/static/fonts/motherly/ea789bdd-49e2-4794-af31-fbd0f4f4a2e7.woff") format("woff"); font-display: swap; font-weight: 900; font-style: normal; } @font-face{ font-family:"Freight Text"; src:url("/static/fonts/motherly/cca44733-6aa1-4ebd-a6f8-3dad201e6757.woff2") format("woff2"),url("/static/fonts/motherly/4461fa67-facc-4de9-a525-acb0ff2c34d8.woff") format("woff"); font-display: swap; font-weight: 300; font-style: italic; }`;
var styles= document.querySelector("style"); fonts +=styles.innerHTML; styles.innerHTML=fonts;
});
window.REBELMOUSE_LOWEST_TASKS_QUEUE.push(function(){
!function(f,b,e,v,n,t,s) {if(f.fbq)return;n=f.fbq=function(){n.callMethod? n.callMethod.apply(n,arguments):n.queue.push(arguments)}; if(!f._fbq)f._fbq=n;n.push=n;n.loaded=!0;n.version='2.0'; n.queue=[];t=b.createElement(e);t.async=!0; t.src=v;s=b.getElementsByTagName(e)[0]; s.parentNode.insertBefore(t,s)}(window,document,'script', 'https://connect.facebook.net/en_US/fbevents.js'); fbq('init', '2899981226727662'); fbq('track', 'PageView');
});
window.REBELMOUSE_LOWEST_TASKS_QUEUE.push(function(){
// Begin Pinterest Tag--> !function(e){if(!window.pintrk){window.pintrk=function() {window.pintrk.queue.push(Array.prototype.slice.call(arguments))};var n=window.pintrk;n.queue=[],n.version="3.0";var t=document.createElement("script");t.async=!0,t.src=e;var r=document.getElementsByTagName("script")[0];r.parentNode.insertBefore(t,r)}} ("https://s.pinimg.com/ct/core.js");
pintrk('load','2618975204724', { em: '', }); pintrk('page');
//lead event window.addEventListener('load', function() { if (document.getElementsByClassName('ResetElements__Button-sc-8e6zl9-2 Button__FormStyledButton-p2mbjt-0 needsclick undefined idikRt')) { var ATCbutton = document.getElementsByClassName('ResetElements__Button-sc-8e6zl9-2 Button__FormStyledButton-p2mbjt-0 needsclick undefined idikRt'); for (var i = 0; i < ATCbutton.length; i++) { ATCbutton[i].addEventListener('click', function() { pintrk('track', 'lead',{ np: 'generator', }); })}}}); }); window.REBELMOUSE_LOWEST_TASKS_QUEUE.push(function(){ window.REBELMOUSE_STDLIB.loadExternalScript("https://cdnjs.cloudflare.com/ajax/libs/crypto-js/3.1.9-1/crypto-js.min.js", function() { !function (t, n) { t[n] = t[n] || { nlsQ: function (e, o, c, r, s, i) { return s = t.document, r = s.createElement("script"), r.async = 1, r.src = ("http:" === t.location.protocol ? "http:" : "https:") + "//cdn-gl.imrworldwide.com/conf/" + e + ".js#name=" + o + "&ns=" + n, i = s.getElementsByTagName("script")[0], i.parentNode.insertBefore(r, i), t[n][o] = t[n][o] || { g: c || {}, ggPM: function (e, c, r, s, i) { (t[n][o].q = t[n][o].q || []).push([e, c, r, s, i]) } }, t[n][o] } } }(window, "NOLBUNDLE"); function getAssetId() { const path = window.location.pathname; const assetId = path.length > 1 ? path.replace(new RegExp("https://www.mother.ly/", 'g'), '') : "home"; const hashedId = CryptoJS.MD5(assetId).toString(); return hashedId; }
//;SDK Initialization nSdkInstance = NOLBUNDLE.nlsQ( "P5F97F827-62A7-4E38-9EFB-1DE7A09ADCA8", "nlsnInstance" ) // Content Metadata
let [, section, child] = window.location.pathname.split("https://www.mother.ly/"); //if section is already named section return the it's sub-section section = section === 'section' ? child : section; var nielsenMetadata = { type: 'static', assetid: getAssetId(), section: section.length > 0 ? section : 'home', }; nSdkInstance.ggPM("staticstart", nielsenMetadata);
});
});
window.REBELMOUSE_LOWEST_TASKS_QUEUE.push(function(){
window.REBELMOUSE_STDLIB.loadExternalScript("https://cdn-gl.imrworldwide.com/novms/js/2/ggcmb510.js", function() {
});
});
window.REBELMOUSE_LOWEST_TASKS_QUEUE.push(function(){
if(typeof rblms==="undefined") { REBELMOUSE_STDLIB.createElementChangeListener(".widget__video", function(){ VideoPlayerLoader(); }) } else { rblms.require(['jquery', 'core/event_dispatcher'], function($, eventDispatcher) {
eventDispatcher.on('viewRegistry:initViews', function() { window.COMSCORE && COMSCORE.beacon({c1: "2", c2: "7507054"});
$.get("https://www.mother.ly/res/3rdparty/comscore_pageview"); console.log('*** COMSCORE ***'); }); eventDispatcher.on('load-more:sync', function() { VideoPlayerLoader(); }); }) }
});
window.REBELMOUSE_LOWEST_TASKS_QUEUE.push(function(){
var body_element = document.getElementsByTagName("BODY")[0]; var btn_topics = document.querySelector('.topics_dropdown'); var btn_shop = document.querySelector('.shop_dropdown'); var btn_podcasts = document.querySelector('.podcasts_dropdown'); var btn_about = document.querySelector('.about_dropdown');
btn_shop.addEventListener('mouseover', function (e) { document.querySelector('.Header_Dropdown.shop_dropdown').classList.add('open_header_dropdown'); }); btn_shop.addEventListener('mouseout', function (e) { document.querySelector('.Header_Dropdown.shop_dropdown').classList.remove('open_header_dropdown'); });
btn_podcasts.addEventListener('mouseover', function (e) { document.querySelector('.Header_Dropdown.podcasts_dropdown').classList.add('open_header_dropdown'); }); btn_podcasts.addEventListener('mouseout', function (e) { document.querySelector('.Header_Dropdown.podcasts_dropdown').classList.remove('open_header_dropdown'); });
btn_topics.addEventListener('mouseover', function (e) { document.querySelector('.Header_Dropdown.topics_dropdown').classList.add('open_header_dropdown'); }); btn_topics.addEventListener('mouseout', function (e) { document.querySelector('.Header_Dropdown.topics_dropdown').classList.remove('open_header_dropdown'); });
btn_about.addEventListener('mouseover', function (e) { document.querySelector('.Header_Dropdown.about_dropdown').classList.add('open_header_dropdown'); }); btn_about.addEventListener('mouseout', function (e) { document.querySelector('.Header_Dropdown.about_dropdown').classList.remove('open_header_dropdown'); });
document.getElementById('navbar_toggle').addEventListener('click', function (e) { body_element.classList.toggle('menu-opened'); document.querySelector('.menu-overlay').classList.toggle('js--active'); });
document.getElementById('search_toggle').addEventListener('click', function (e) { body_element.classList.toggle('search-opened'); document.querySelector('.header .search-widget__input').focus(); });
document.querySelector('.header .search-widget__submit').addEventListener('mousedown', function (e) { if (document.querySelector('.header .search-widget__input').value.length > 0) { document.querySelector('.header .search-widget form').submit(); } else { document.querySelector('.header .search-widget__input').focus(); } })
document.querySelector('.header .search-widget__input').addEventListener('focusout', function (e) { body_element.classList.toggle('search-opened'); });
var div_nav = document.createElement("div"); div_nav.id = "custom_menu_nav"; document.querySelector('.menu-global .main-menu-wrapper').insertBefore(div_nav, document.querySelector('.menu-global .main-menu-wrapper').firstChild);
document.getElementById('custom_menu_nav').innerHTML = `
`;
document.querySelector('.sections-list').parentNode.removeChild(document.querySelector('.sections-list')); document.getElementById('navbar_toggle_close').addEventListener('click', function (e) { body_element.classList.toggle('menu-opened'); document.querySelector('.menu-overlay').classList.toggle('js--active'); });
document.querySelector(".topics_expnad").onclick=function(){ShowHideSubMenuMobile(".-topics");} document.querySelector(".topics_close").onclick=function(){ShowHideSubMenuMobile(".-topics");} document.querySelector(".shop_expnad").onclick=function(){ShowHideSubMenuMobile(".-shop");} document.querySelector(".shop_close").onclick=function(){ShowHideSubMenuMobile(".-shop");} document.querySelector(".podcasts_expnad").onclick=function(){ShowHideSubMenuMobile(".-podcasts");} document.querySelector(".podcasts_close").onclick=function(){ShowHideSubMenuMobile(".-podcasts");} document.querySelector(".about_expnad").onclick=function(){ShowHideSubMenuMobile(".-about");} document.querySelector(".about_close").onclick=function(){ShowHideSubMenuMobile(".-about");} document.querySelector(".featured_shops_expnad").onclick=function(){ShowHideSubMenuMobile(".-featured_shops");} document.querySelector(".featured_shops_close").onclick=function(){ShowHideSubMenuMobile(".-featured_shops");} document.querySelector(".women_expnad").onclick=function(){ShowHideSubMenuMobile(".-women");} document.querySelector(".women_close").onclick=function(){ShowHideSubMenuMobile(".-women");} document.querySelector(".baby_expnad").onclick=function(){ShowHideSubMenuMobile(".-baby");} document.querySelector(".baby_close").onclick=function(){ShowHideSubMenuMobile(".-baby");} document.querySelector(".kids_expnad").onclick=function(){ShowHideSubMenuMobile(".-kids");} document.querySelector(".kids_close").onclick=function(){ShowHideSubMenuMobile(".-kids");} document.querySelector(".home_expnad").onclick=function(){ShowHideSubMenuMobile(".-home");} document.querySelector(".home_close").onclick=function(){ShowHideSubMenuMobile(".-home");} document.querySelector(".gear_expnad").onclick=function(){ShowHideSubMenuMobile(".-gear");} document.querySelector(".gear_close").onclick=function(){ShowHideSubMenuMobile(".-gear");} document.querySelector(".gift_expnad").onclick=function(){ShowHideSubMenuMobile(".-gift");} document.querySelector(".gift_close").onclick=function(){ShowHideSubMenuMobile(".-gift");}
document.querySelector(".self_welness_expnad")?document.querySelector(".self_welness_expnad").onclick=function(){ShowHideSubMenuMobile(".-self_welness");}:""; document.querySelector(".self_welness_close")?document.querySelector(".self_welness_close").onclick=function(){ShowHideSubMenuMobile(".-self_welness");} :""; document.querySelector(".toys_books_expnad")?document.querySelector(".toys_books_expnad").onclick=function(){ShowHideSubMenuMobile(".-toys_books");}:""; document.querySelector(".toys_books_close")?document.querySelector(".toys_books_close").onclick=function(){ShowHideSubMenuMobile(".-toys_books");} : ""; document.querySelector(".experiences_expnad")?document.querySelector(".experiences_expnad").onclick=function(){ShowHideSubMenuMobile(".-experiences");} :""; document.querySelector(".experiences_close")?document.querySelector(".experiences_close").onclick=function(){ShowHideSubMenuMobile(".-experiences");}:""; document.querySelector(".childrens_beauty_expnad")?document.querySelector(".childrens_beauty_expnad").onclick=function(){ShowHideSubMenuMobile(".-childrens_beauty");}:""; document.querySelector(".childrens_beauty_close")?document.querySelector(".childrens_beauty_close").onclick=function(){ShowHideSubMenuMobile(".-childrens_beauty");} :"";
function ShowHideSubMenuMobile(selector){ document.querySelector(selector).classList.toggle("show"); }
window.onclick = function(event) { if(document.querySelector(".open_header_dropdown")) { if (!event.target.matches('.shop_dropdown-items')) { document.querySelector(".open_header_dropdown").classList.remove('open_header_dropdown'); } } }
});
window.REBELMOUSE_LOWEST_TASKS_QUEUE.push(function(){
window.REBELMOUSE_STDLIB.loadExternalScript("https://static.klaviyo.com/onsite/js/klaviyo.js?company_id=Je3zXH", function() {
});
});
window.REBELMOUSE_LOWEST_TASKS_QUEUE.push(function(){
if(!("onElementInViewport" in window.REBELMOUSE_STDLIB)){ return; }
window.REBELMOUSE_STDLIB.onElementInViewport({ selector: "div.adthrive-video-player", oneTime: true, onIntersect: function(entry){
var node = entry.target; if(!node.querySelector('div.jwplayer')){ return; }
(function (w, d) { w.adthrive = w.adthrive || {}; w.adthrive.cmd = w.adthrive.cmd || []; w.adthrive.plugin = 'adthrive-ads-1.0.39'; w.adthrive.host="ads.adthrive.com"; var s = d.createElement('script'); s.async = true; s.referrerpolicy = 'no-referrer-when-downgrade'; s.src="https://" + w.adthrive.host + '/sites/5ee8fef1dcfb45736f8c0a17/ads.min.js?referrer=" + w.encodeURIComponent(w.location.href); var n = d.getElementsByTagName("script')[0];
n.parentNode.insertBefore(s, n);
})(window, document); } })
});
window.REBELMOUSE_LOWEST_TASKS_QUEUE.push(function(){
if(document.getElementsByClassName("custom-field-article-source")[0] != null){
var accordion = document.getElementsByClassName("custom-field-article-source")[0]; var items = document.getElementsByClassName("custom-field-article-source")[0].getElementsByTagName("p");
var source_list = document.createElement('div'); source_list.id = "source_list"; accordion.appendChild(source_list); var results = []; var iLen=items.length - 1;
for (var i=iLen; i>=0; i--) { results.push(items[i]); } var i = results.length; while (i--) { source_list.appendChild(results[i]); } accordion.style.display = "block";
accordion.addEventListener("click", function() { if (source_list.style.display === "block") { source_list.style.display = "none"; } else { source_list.style.display = "block"; } }); }
});
window.REBELMOUSE_LOWEST_TASKS_QUEUE.push(function(){
// scrolled article -- set 'Infinite Scroll' aka 'cs' campaign source for load more posts let __isCampaignSourceUpdated = false; document.addEventListener('rebelmouse.urlScrolled', function(e) { if (__isCampaignSourceUpdated) { return; } //window.ga('b.set', 'campaignSource', 'Infinite Scroll'); gtag('config', 'UA-70955013-1', { campaign: { source: "Infinite Scroll" }, send_page_view: false });
__isCampaignSourceUpdated = true; });
});
window.REBELMOUSE_LOWEST_TASKS_QUEUE.push(function(){
document.addEventListener('rebelmouse.urlChange', function(event){ if(event.detail.trackPageView && event.detail.id!=2650723651){ window.COMSCORE && COMSCORE.beacon({c1: "2", c2: "24634445",c6:"",c8:event.detail.url});
fetch("https://www.mother.ly/res/3rdparty/comscore_pageview") .then((response) => { return response.json(); }) .then((data) => { console.log(data); console.log('*** COMSCORE ***--'+event.detail.url);
}); }
})
});
window.REBELMOUSE_LOWEST_TASKS_QUEUE.push(function(){
var noConnatix=false; if (GET('draft') != 1) { if (!window.cnx) { window.cnx = {}, window.cnx.cmd = []; }! function (n) { var t = n.createElement('iframe'); t.display = 'none', t.onload = function () { var n = t.contentWindow.document; c = n.createElement('script'), c.src="https://cd.connatix.com/connatix.player.js", c.setAttribute('async', '1'), c.setAttribute('type', 'text/javascript'), n.body.appendChild(c) }, n.head.appendChild(t); if(document.getElementById("outer-wrapper")){ document.getElementById("outer-wrapper").style.display="block"} }(document); }if (!document.querySelector(".current-post cnx") && document.querySelector('.current-post .widget__show-more')) { document.querySelector('.current-post .widget__show-more').onclick = function () { setTimeout(function () { cnx.cmd.push(function () { cnx({ playerId: '4733ea93-171b-4843-a516-2674efe82e6c', mediaId: '77c0d624-61b7-4426-a05b-56a46e189913' }).render('2a8d107391984565a6077c7c5786dc09'); }); if(document.getElementById("outer-wrapper")){ document.getElementById("outer-wrapper").style.display="block"} }, 1000) } }
});
window.REBELMOUSE_LOWEST_TASKS_QUEUE.push(function(){
let script = document.createElement('script'); script.src = "//run.crtx.info/track.min.js"; script.id="ADRIZER_JS"; script.setAttribute("data-domain","mother.ly");
document.head.appendChild(script);
});
window.REBELMOUSE_LOWEST_TASKS_QUEUE.push(function(){
window.REBELMOUSE_STDLIB.loadExternalScript("https://www.googletagmanager.com/gtag/js?id=UA-70955013-1", function() {
});
});
window.REBELMOUSE_LOWEST_TASKS_QUEUE.push(function(){
window.REBELMOUSE_STDLIB.loadExternalScript("//cdn.parsely.com/keys/mother.ly/p.js", function() {
});
});
window.REBELMOUSE_LOWEST_TASKS_QUEUE.push(function(){
function updateNielsenParsely(event) { if (event.detail.trackPageView && event.detail.id.toString() != "2650723651") { console.log("update nielsen and parsely on new pageview") if (scrolledDistance < window.scrollY) { scrolledDistance = window.scrollY; var newurl = event.detail.url; nSdkInstance.ggPM("onPaginate", window.scrollY.toString()); if (window.PARSELY) { console.log(' ==== PARSELY TRACKER ==== ', event.detail, event); urlref = last_post_url; console.log("URL_CHANGE_PAGE_VIEW----URL:" + newurl + "--- URLREF:" + urlref); PARSELY.beacon.trackPageView({ url: newurl, urlref: urlref, js: 1 }); last_post_url = newurl; } } } } urlChangeHandler(function (event) { setTimeout(updateNielsenParsely(event), 220); //updateAdTargeting(event); }) function updateAdTargeting(event) { var updated_targeting_val = []; console.log("updating_targeting_val"); if (document.querySelector('.widget[elid="' + event.detail.id + '"]')) { var widget = document.querySelector('.widget[elid="' + event.detail.id + '"]'); widget.querySelectorAll(".tags__item").forEach(function (item) { cam_tag = item.innerText.replace(/ /g , "-") updated_targeting_val.push('mthly_' + cam_tag); }) } cam_post = event.detail.id; updated_targeting_val.push('mthly_' + cam_post); console.log("updated_targeting_val"); console.log(updated_targeting_val); window.adthrive.siteAds.targeting.push({ key: 'at_custom_1', value: updated_targeting_val }); } }); window.REBELMOUSE_LOWEST_TASKS_QUEUE.push(function(){ /*function GET(k){k=k.replace(/[[]/,"\[").replace(/[]]/,"\]");var r=new RegExp("[\?&]"+k+"=([^&#]*)").exec(location.search);return null===r?"":decodeURIComponent(r[1].replace(/+/g," "))} if(GET('draft')==1){ setTimeout(function(){ document.querySelectorAll('.cnx-main-container').forEach(function(el) {el.style.display='none';}); document.querySelectorAll('.panel iframe').forEach(function(el) {el.style.display='inline-block';}); console.log('IFRAME'); }, 5000); }*/ });



Source link